Emotobooks

 Emotobooks simultaneously engage multiple parts of the brain for a saturating reading experience.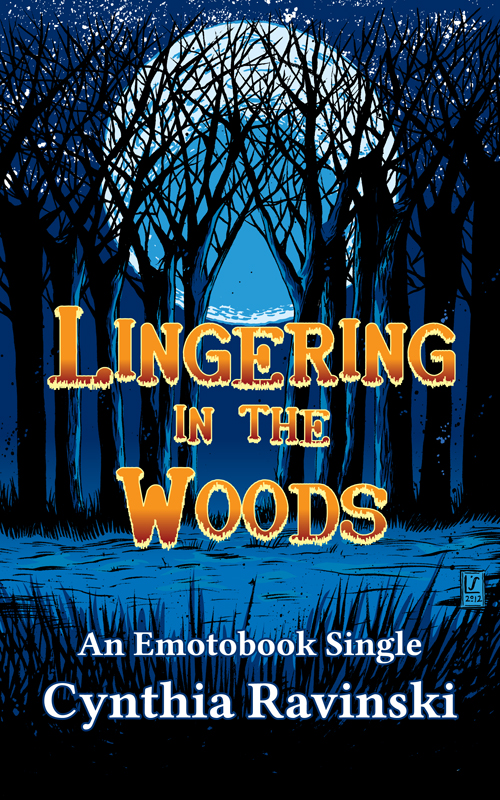 In this EmotoSingle fantasy of Finnish lore, what begins as a journey for Chrigle to win his place among the tribe quickly turns into a test of will and sacrifice. Can Chrigle save the soul of a demon's spawn in order to protect his tribe and save himself from exile?
Read a review from Have you Heard Book Reviews.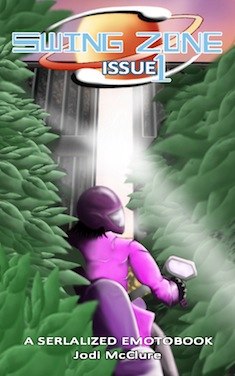 In the year 2229, cash starved prospector Mia Blancharde uncovers a valuable relic while digging in the Swing Zone, a wild, forested area between two contemptuous post-apocalyptic cities. Mia's archeological find forces her to challenge the status quo…
Torn between the powers of love, her family, and her city, Mia must uncover the truth and avoid getting trapped on the wrong side of a perilous line.
Read a review on Amazon.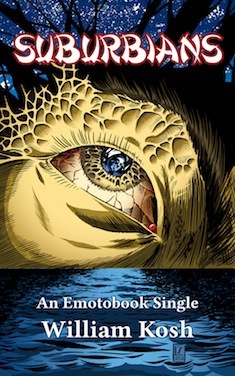 When a young teenager named Nate releases a lifetime of ingrained racist contempt in what should have been a harmless encounter, the aftermath of blood dripping from his fingers becomes the least of his problems.
Suburbians is a heart-thumping EmotoSingle thriller, full of twists and turns that thrust us into the darkest side of teenage hatred and rebellion. Nate's ability to feel hope and peace may be forever lost, along with his youth.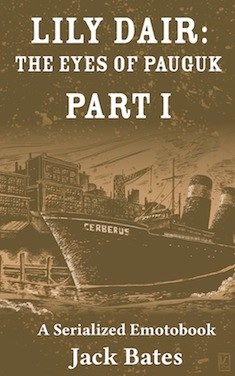 Lily Dair is a young, spunky archaeologist who enjoys a quiet life with her fiancé and her father. Late one night, while cataloging new finds at her tiny oddities shop, a mismatched pair of strangers walk through her front door. Sitting down to chat, they share a unique story that will soon test Lily's artifact-hunting abilities and change the course of her life.
The Eyes of Pauguk, a set of stones said to contain evil powers, have been hidden for generations…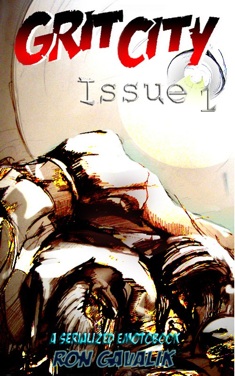 Grit City is a dark and calamitous world, where the nefarious rule. Dillon Galway is an idealistic freelance journalist in his mid-twenties, who barely scrapes out a living reporting on corruption for the Grit City Times and his own blog.
Dillon remembers the city as an ideal place to live, before the murder of his Father and the rise of the Syndicate. All meaningful power in business, politics, and law enforcement are now funneled into the hands of this wealthy organization. 
But in the shadows of the back alleys, whispers stir in the underground of an unnamed force. Something or someone that's determined to upset the status quo.
What's an Emotobook? (what you don't know? good thing you stopped by…;)
The term emotobook was conceived by GCP founder, Ron Gavalik, in 2011 to label Grit City Publications' first exclusive tablet fiction medium, which heightens emotional awareness in stories with the use of abstract art.
Grit City Emotobooks are all fast-paced, imagery-heavy short stories or serial novels. But they are much more than that. Emotobooks have a unique style and structure, unlike any other entertainment form. Abstract, emotionally provocative illustrations are tied into each story to depict what characters feel during peak moments of tension. These expressionistic elements provide both a cerebral and visual stimulation, which enhance the impact of the experience. This is what really makes the EmotoBook a revolutionary form of modern fiction.
GCP designed EmotoSerials and EmotoSingles to deliver their vision of fast, exhilarating story experiences in 30 to 60 minutes.
Emotobooks are sold through major retailers, such as Amazon, Barnes & Noble, and Apple iBooks. You can find those links in the Catalog of Titles. With these sources, just about any device with internet access will allow you to take part in the experience. Our fans are known to experience emotobooks on smartphones, iPods, and tablet devices. Some fans have also been known to read Emotobooks on their Laptop or desktop computers by using ereader applications. You can choose the free Kindle for Mac and Kindle for PC. Barnes & Noble offers the free Nook for Mac or PC.
Experience an Emotobook today!
Don't forget to check out the Swag store on Cafe Press