I can finally announce that Lingering in the Woods is back on the virtual book shelves at Amazon, this time as an ebook. Lingering in the Woods is a fantasy novelette and is available for free to Kindle Unlimited subscribers and in the Kindle Owner's Lending Library. All of you should leave reviews!
Lingering in the Woods is the first installment of a serial epic fantasy collection, A Shaman's Rune. A sequel will be coming out later this year.
Check back here for updates, or sign up for my mailing list in the sidebar. (Your information will be safe, and no, I won't spam you, unless I become outright prolific.)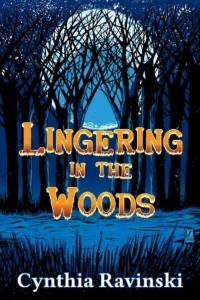 An untested shaman. A demanding chieftain. If Chrigle can't protect his tribal hunting party and their bounty, exile is certain.
When his Spirit Guide cries a fierce warning, he halts their homeward ride. The hunters are not alone. Chrigle must wield his runes to protect the hunters for dark magic fills the wood and a vengeful spirit is desperate to find its next victim.
The night fills with uncertainty and fear as his struggle to win a place in his tribe becomes a test of
will and sacrifice. If he survives
the price of success may be too high.
For more information about Lingering in the Woods, visit the book page.